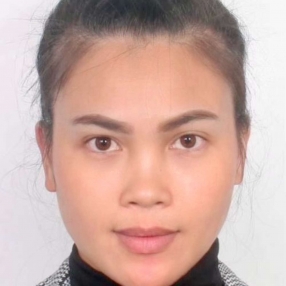 Availability of Jenessa Marie
No Data
Mon
Tue
Wed
Thu
Fri
Sat
Sun
Morning
Afternoon
Evening
Available for
Regular babysitting
Occasional babysitting
After-school care
Services of Jenessa Marie
Helps with:
Chores
Driving
Shopping
Cooking
Homework
Activity of Jenessa Marie
Joined in February 2022
Last logged in: 3 months ago
Im Jenessa 31yrs og age. I have been an Au pair in DK and in Norway taking care of kids and with light housework. Currently, workibg as a Nanny here in Kirkonnummi. Been here for 2 years already. Handling 2kids. I can humbly say that parents from my previews + Read more
Describe themselves as:
Enthusiastic
Caring
Creative
Availability of Jenessa Marie
No Data
Mon
Tue
Wed
Thu
Fri
Sat
Sun
Morning
Afternoon
Evening
Available for
Regular babysitting
Occasional babysitting
After-school care
Experience of Jenessa Marie
With:
Babies (0 to 1 years)
Toddlers (1 to 3 years)
Kindergartners (4 to 6 years)
Grade schoolers (7 to 11 years)
Teenagers (12 and older)
References:
Available: provided on request
Services of Jenessa Marie
Helps with:
Chores
Driving
Shopping
Cooking
Homework
Skills of Jenessa Marie
First aid:
Has a first aid certificate
Speaks:
English (native)
Answers to Your Questions
Registration is free, and there is no obligation to upgrade to a paid account. With a free profile, you can receive messages from local babysitters and reply to them at no cost. However, if a great sitter catches your eye and you want to reach out to them first, you will need a Premium subscription. Sitly's premium membership for parents costs € 18,95 for a single month, or € 26,85 for three months (€ 8,95 per month). Your premium account will automatically renew at the end of each billing period, or you can cancel your subscription anytime.
Before starting your search, take a little time to figure out what your needs are. Full-time support? Part-time care? On-call help? Make a wish list of necessary and preferred characteristics so you can apply the right filters to our web tool. We'll provide you with a list of available sitters. Then you can personally screen and vet promising candidates by asking for references and organizing an official interview. If you find a babysitter that meets your requirements, set up a trial period on Sitly to get in touch with them directly.
First things first - message the babysitter about their past childcare experience, as well as references from prior families. Check in with the other parents to see what their impression was of the sitter. Then, come up with a list of questions that will help you determine if the sitter will be a good match all around. Review our
10-Step Guide for Parents
for examples of questions to ask a babysitter. Finally, when you're ready, schedule a convenient time to get together for an interview.
There is no standard hourly rate for childcare services. Each nanny or babysitter's rate is determined by several factors - including their age and level of experience, the number of kids who need looking after, and how far away the sitter lives. In order to come up with an appropriate rate, you should first be mindful of the minimum wage. However, you may need to offer a higher rate of pay to keep things fair if you're asking for any help with things like tutoring or chores around the house.
Sitly lets you expand your sitter search to find independent childcare solutions in your neighbourhood - including babysitters, nannies, and childminders. Choosing the right type of sitter for you means weighing the pros and cons carefully. Keep in mind that nannies typically work a set schedule and provide dependable assistance with more demanding tasks - while babysitters are usually scheduled as-needed and focus their energy on keeping kids safely entertained. A childminder might give you the best of both worlds, but you'll need to pay extra attention to other important factors like location, flexibility, and cost.
Still have questions?
Visit our help section